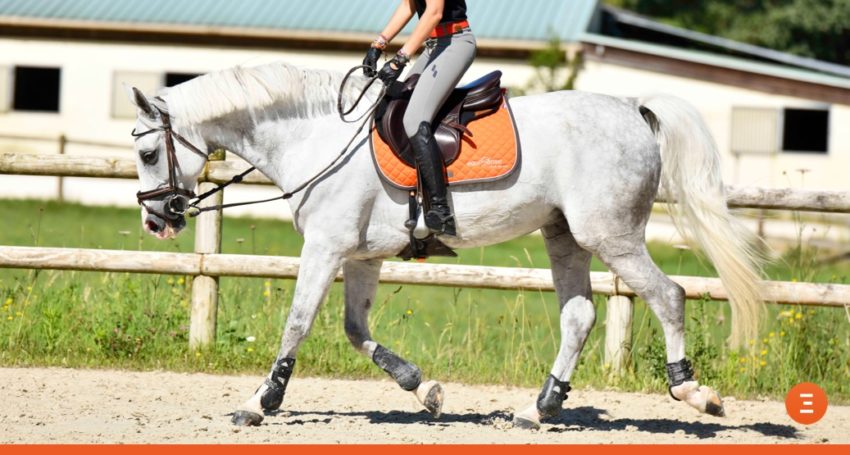 5 Exercises for Older Horses
5 Exercises for Older Horses
When we want to work in the right direction and therefore choose the most suitable exercises for older horses, it is necessary to take into account several criteria: the level of dressage of our horse, their physical abilities, their physical condition at the moment and of course their age…
In fact, before getting into the saddle, trying to do a nice shoulder in, the Olympic Games-worthy trot extension, or the Global Champions Tour jumping line, it is essential to ask yourself the right question: What exercises will benefit my horse? Let's look together at 5 exercises for older horses.
How to think about the work of the "older horse"
Like all living things, horses age. It is difficult to define an age at which a horse tips into the "old horse" category. This is intimately related to their physical condition, the quality of work and their training throughout their lives. It is also necessary to take into account the efforts required, the preservation of their willingness, possible accidents of life and other small injuries …
For all that, over the years, we can see that our horse moves with a little less ease and flexibility.
The main focus of working with an older horse, in my opinion, is maintaining their suppleness (both longitudinal and lateral) and mobility while continuing to make them want to be ridden.
Here then are 5 exercises that could be a suitable avenue of work for the physical and mental maintenance of the older horse.
Exercise #1 – Transitions in a free attitude
The most important thing when riding an older horse – in reality this is true regardless of age – is to allow them time to get their body moving with as little restraint as possible. You have to do it at their pace and in the attitude that is most comfortable for them.
After you have taken the time to walk your horse with loose reins, ask him to make transitions within and between gaits with as much freedom as possible in the neck.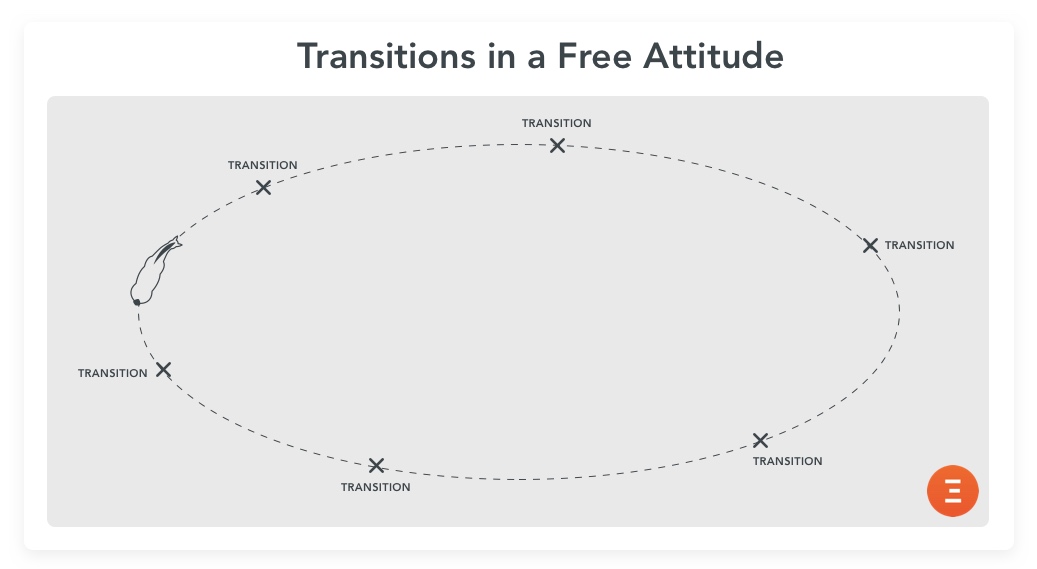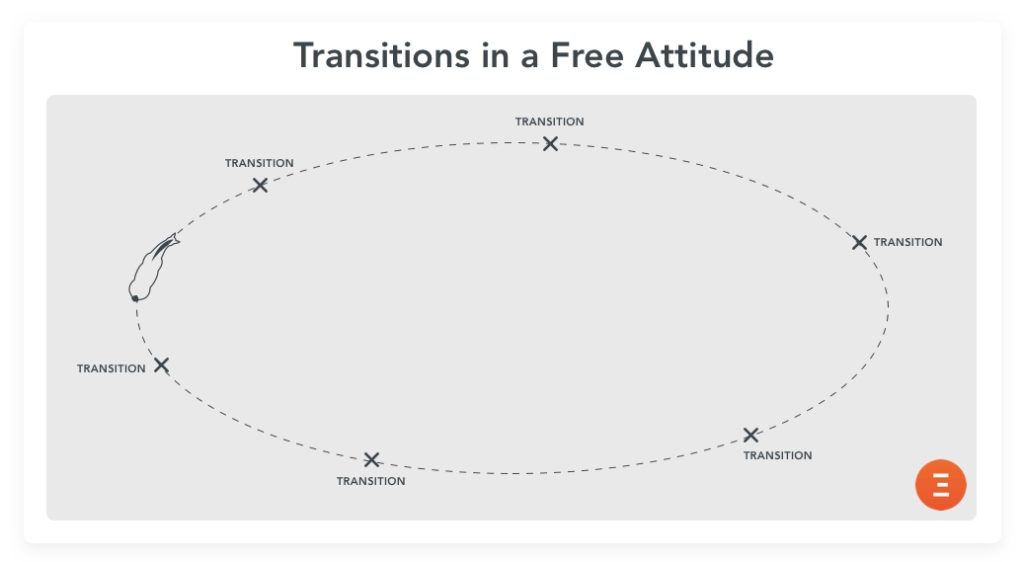 Often we are too quick to try to impose an attitude on them, when it is better to let the older horse decide how to move at first.
For all that, regardless of the attitude, the play of transitions will work on longitudinal flexibility by moving your horse's backline.
This also helps keep a horse in front of the legs and hindquarters engaged.
Exercise #2 – The neck down
The neck down is a beneficial exercise for all horses because it allows you to stretch your horse's entire top line while relaxing. This is true, provided, of course, that it is not requested with force, or with a horse leaning on the reins, and that the hindquarters remain engaged under the mass.

For the old horse, this exercise will maintain the flexibility and the musculature of the back while avoiding all the discomfort and small back pains.
💡 A lire aussi : 3 choses à savoir pour muscler efficacement le dos de votre cheval
If your horse is accustomed to working with a lowered neck, vary the exercise by asking to make transitions within the gait in this attitude. Feel how their back bends and extends in turn (especially in canter). A real massage for the back!
In other words, put your horse in a circle, ask them to yield, and curve. Then, in the movement, let your reins go a few inches. If they follow the bit and start to unfold and lower their neck, praise them. Wait for them to settle down, then let it go again…
Remember that this is a stretch, if the horse comes up it's because it is getting a bit hard for them, kind of like us when we are not yet flexible enough to do the splits…
Exercise #3 – Figure Eights
As we said, it is necessary to maintain lateral flexibility as well as longitudinal flexibility to keep our older horse in top shape. In this sense working at walk and trot on a figure eight is very interesting with an older horse.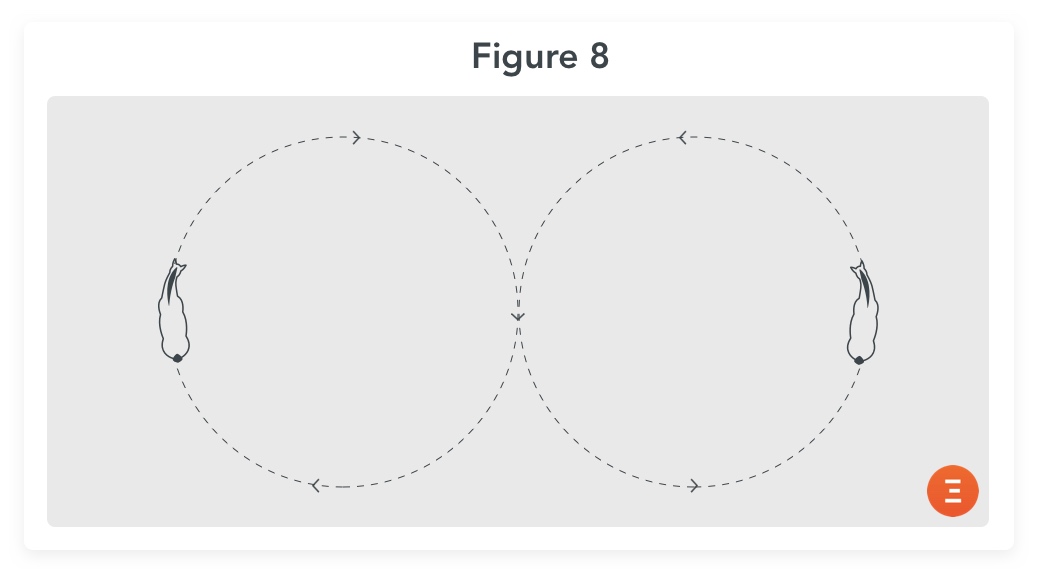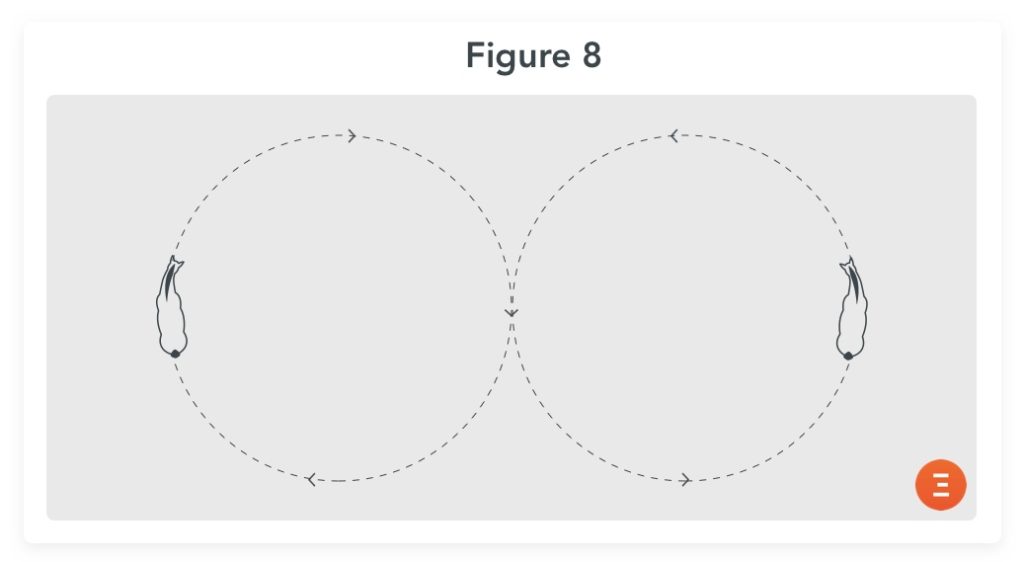 The switch from one bend to another has multiple benefits:
First of all it allows you to maintain and improve your horse's bend. In fact, in figure eights, the horse will alternately bend the left side and stretch the right side while on the left lead, and conversely on the right lead.
Second, switching from one bend to the other in a close manner avoids tension and strain. As you well know, all horses have one side a little stiffer than the other. They have more difficulty stretching one side due to their natural asymmetry. So switching from one hand to the other will avoid "suffocating" your horse's difficult side.
Staying too long on the difficult lead is one of the most common mistakes. To learn more about it check out my article on this topic: 
Assouplir le côté rigide de mon cheval : 3 erreurs à éviter
This work on figure eights will also maintain your horse's ability to manage their lateral balance and switch from one leg to the other. It will also allow them to stay mobile in their shoulders and engaged…
Exercise #4 – Spirals
To take our old horse's physical maintenance a step further while keeping the spirits up, spirals are a great exercise to gently mobilize the entire body.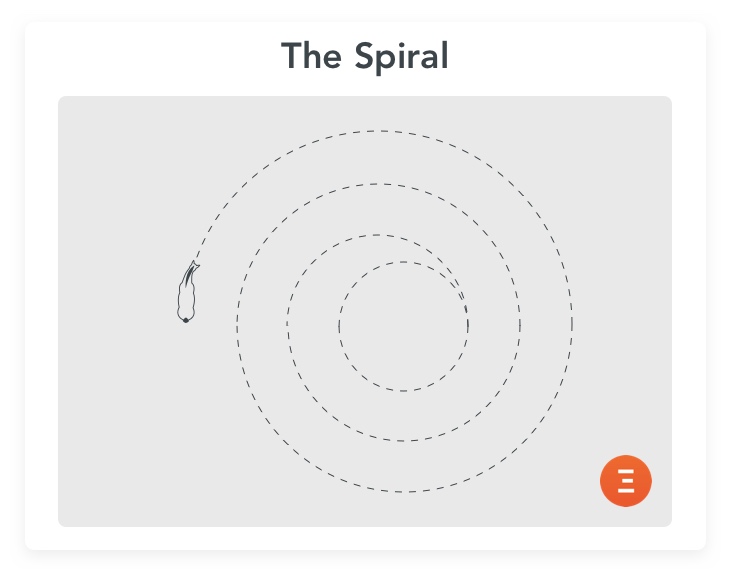 From a large circle, come and gradually shrink the circle around the center.
Beware, the small circle for an older horse will probably be a little larger than for a horse in the prime of life. Then flare out to the large circle.
When you close the spiral, drive the shoulders well with both hands. Your horse should move outward, yielding to the action of your inside leg to expand the spiral.
This is, again, an exercise that will maintain lateral flexibility by working on curving, engaging, and relaxing the top line.
Exercise #5 – Vary the attitude by varying the circles
Finally, one last exercise that will challenge your older horse longitudinally and laterally.
The goal is to "play" with your horse's body. Keep that notion of playfulness! Them, too, should find it enjoyable, and end each session better in their body, relaxed and unwound.
Ask your horse to draw a small circle in a presentation attitude. At the end of this circle, start on a larger circle. Let your reins go to get a neck drop on the large circle.
Then return to register on the small circle, gently retrieving your reins, and repeat.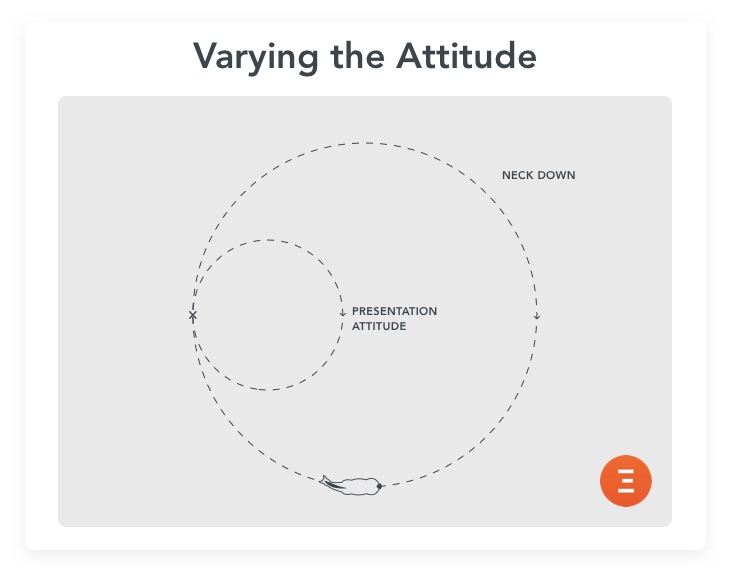 You can reverse this exercise at will: small circle in neck extension, and large circle in presentation attitude.
Conclusion
That's it, you will have understood that in reality, to work correctly with an older horse, you just have to listen to them. Take into consideration their past, their genes and respect their physical integrity in order to preserve their mental state, and it's done!"
---
Simon Laforêt
Former rider of the Cavalry Regiment of the Republican Guard
Rider and show jumping coach in Normandy
I take advantage of the internet and social networks to share my experience and help riders who want a riding style based on confidence and relaxation of their horse.
Simple things, done simply for happy and performing horses.