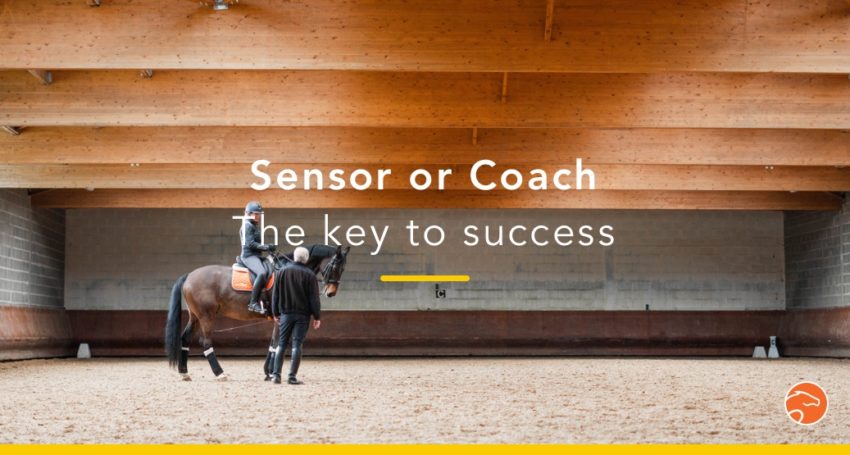 Sensor or Coach – why choose?
Sensor or Coach – why choose?
As Victor Levecque said during his speech in Paris in December 2019: "New technologies can never replace a human coach." And we totally agree! However, this doesn't mean that they cannot complete each other and have a huge advantage for the rider and the coach!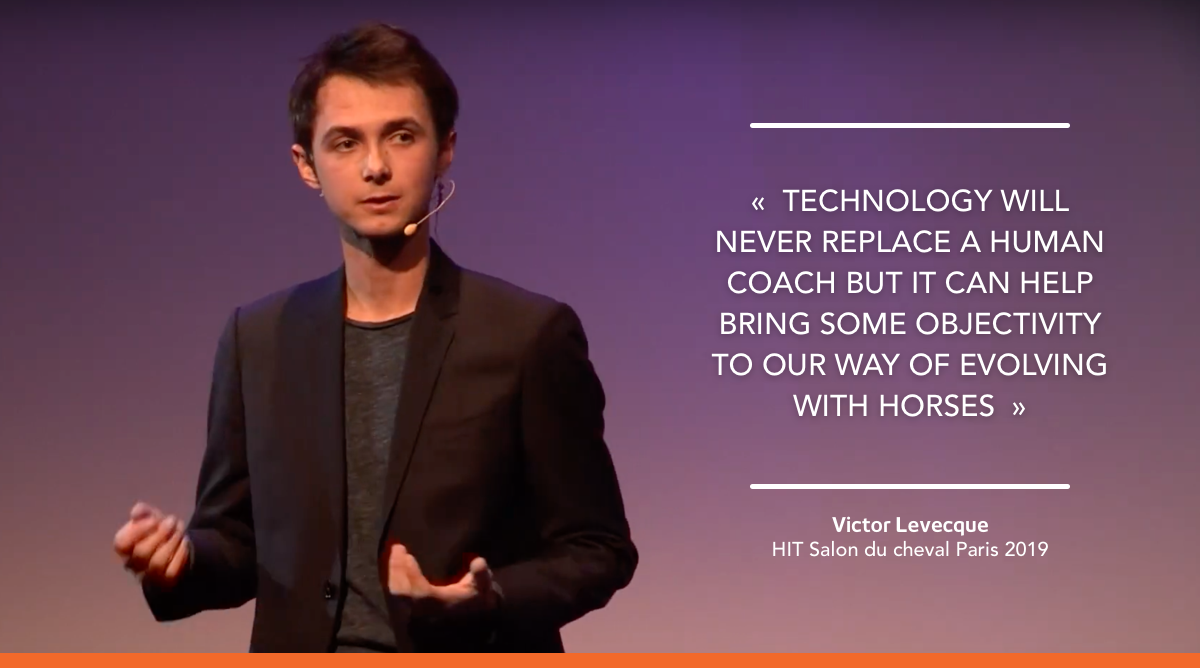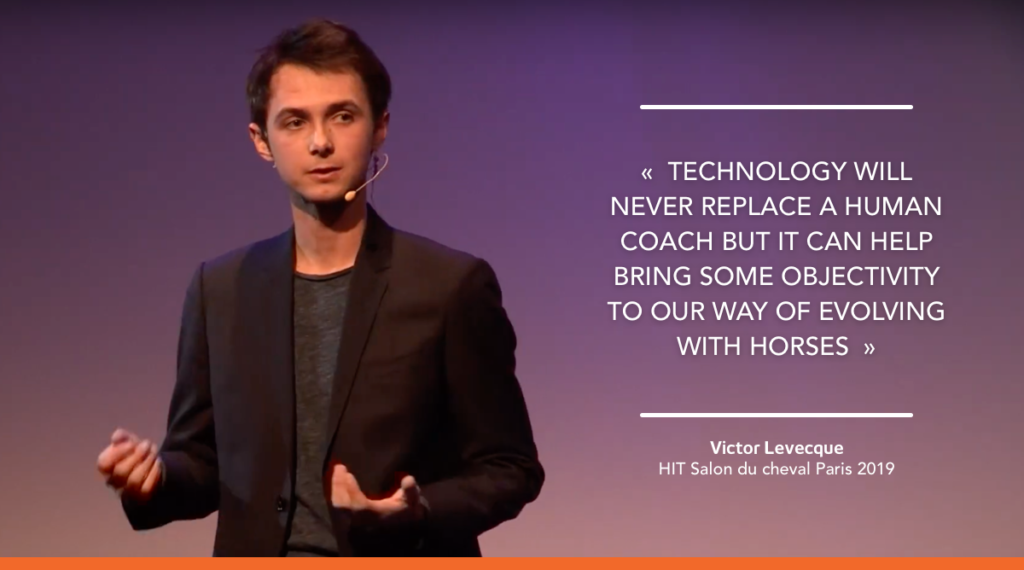 Let's see how the Equisense Motion and Equisense Motion S and coach together can persuade the way to a more modern and improved training!
6 good reasons for a coach to use the sensors from Equisense
1️⃣ An external viewpoint on your training
You also train alone! And that rather often. And we know that you would also like to have an external view on what you are doing with your horse. Here's where the sensor from Equisense comes in handy.
👉 It gives you the right information at the right moment to help you achieve your goals with your horses or the horses of your clients.


2️⃣ An elaborate analysis tool
The Equisense sensor gives reliable information about the training, making it the perfect companion to visualize your analysis and show your students their progress. Together with your experience, this is enough to lead them in the right direction. 🎯
An excellent addition to videos and mirrors!
3️⃣ A complete learning tool
The Equisense app contains over 300 exercises and training programs which makes it a complete learning tool. Take a look at the different exercises and find the right exercise for each one of your students!
Fun or technical, easy or difficult, dressage or showjumping, inside or outside – you will find the right exercise for every rider. 😊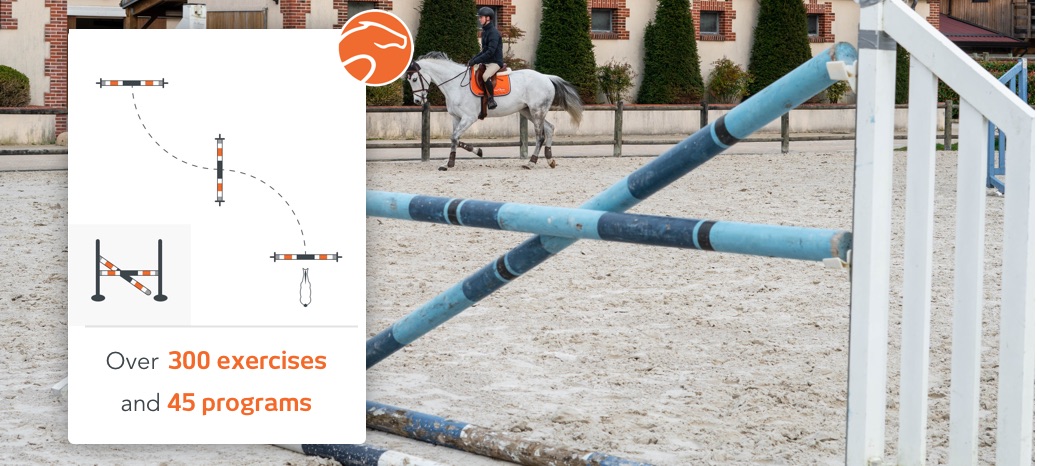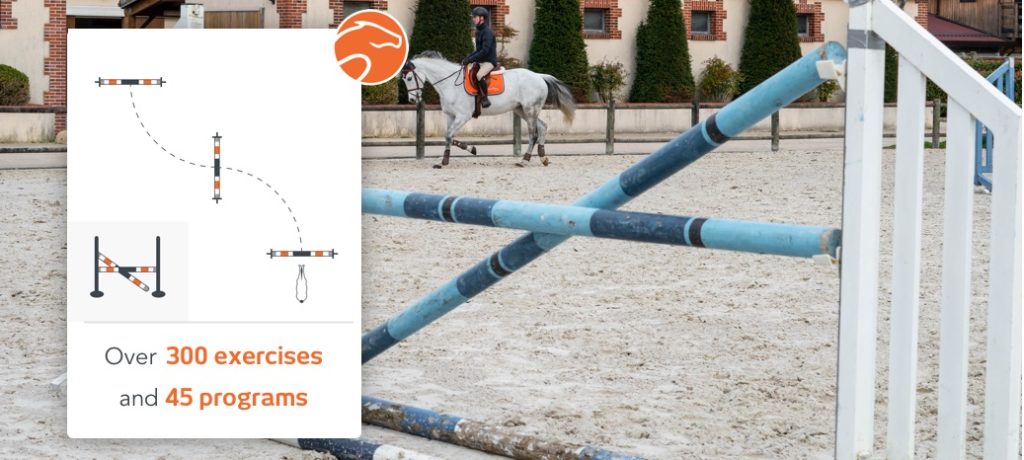 📚 Learn more: 5 jumping courses with few equipment
4️⃣ Assure the health of your horses
Your horses are precious and their health is of utmost importance!
Use the Motion or Motion S to make sure that they are not in any pain and they are capable of continuing their work. Track their fitness in an objective way to make the right decision at the right moment, especially when it comes to very old or young horse or recovering horses.
You can adapt their time at work and assign the right horse to every rider. By using the sensors regularly, you can prevent injuries (lameness for instance: decreasing elevation, increasing heart-rate) and act before they manifest. Thereby, you keep your horse in good health and decrease possible veterinarian fees.


5️⃣ Coach your students from a distance
You can access your student's session from far away thanks to the sharing function. 🤳
Thus, you can give them advice on their sessions even though you were not physically with them. An additional training advantage to help them progress even faster. 📈
Feel free to recommend specific training exercises they can do during the sessions with you.
6️⃣ A competitive advantage
Many stables have already invested in sensors and lend or rent them to their clients. Every sensor can be used with an unlimited number of horses and accounts. Thus, your clients can share them.
The long battery life of several weeks makes them even easier to use and pass on to the next rider. By offering such an innovative service, your clients will benefit from the most modern way of training, distinguishing you from your maybe more traditional competitors. Why not giving it a shot?
💬 Testimonies of 2 coaches using the Equisense sensors


Anaïs Mellebh
"Horse riding is a sentimental sport. One might think that relying on a sensor could "daze" us of all sensations and lose our critical spirit on horseback. On the contrary, I believe it's a chance to have scientific measurements that quantify ones progress and follows the well-being of the horse. As a coach, I can provide concrete values ​​to my riders and it sometimes is a wake up call! A real awareness of concepts that may seem abstract like cadence. It is difficult for a rider in training to concentrate simultaneously on his position, his demands, his horse… Motion and Motion S are real debriefing tools. I can now refer to specific moments and feelings of a session, which riders can sometimes already have forgotten.
I ask my students to download the Equisense App (whether or not they have a sensor) in order to access the exercise library available in the "Training" tab. Depending on the objectives we've determined, I will give them specific exercises to train on. If I see that the measurements deteriorate between the sessions they trained on with me and theirs, I tell myself that there is surely a point which was not understood well. I also encourage them to have "typical" sessions so that they can compare their progress over the same exercise. With these methods, my riders always have a red thread to follow and can continue to progress between the trainings scheduled together. Being always on the girth, I ask my riders who have a sensor to use it 3/4 times a week in order to have a great amount of data for monitoring."
Anaïs is a coach with ten years of experience teaching the Olympic disciplines as well as hunter, equifeel and ethological riding. Currently independent in Hauts de France, Anaïs teaches forty students and their horses.
Anaïs is also editor of the blog "Cavalière de Grand Pré", do not hesitate to take a look at it.


Jeanne Rossez
"I use the Equisense sensors during my lessons because the good shape of a horse is the most important thing. The indicators of the Equisense sensors help me follow-up on this.

I also use it when I train their horses myself. I use the sensor and my students use the sensor. Afterwards, we compare the data to see the differences.
Sometimes you have a horse that is asymmetrical with its coach. When we ride it, it is not asymmetrical at all. This helps us determine that the real problem sometimes comes from the riders themselves and not the horse!"
Jeanne Rossez is an international eventing rider and coach, working in a small town next to Orléans in France. She trains about 60 students from beginners to high-level in showjumping and eventing.
---
Talk to you soon.
Camille Saute, co-founder of Equisense