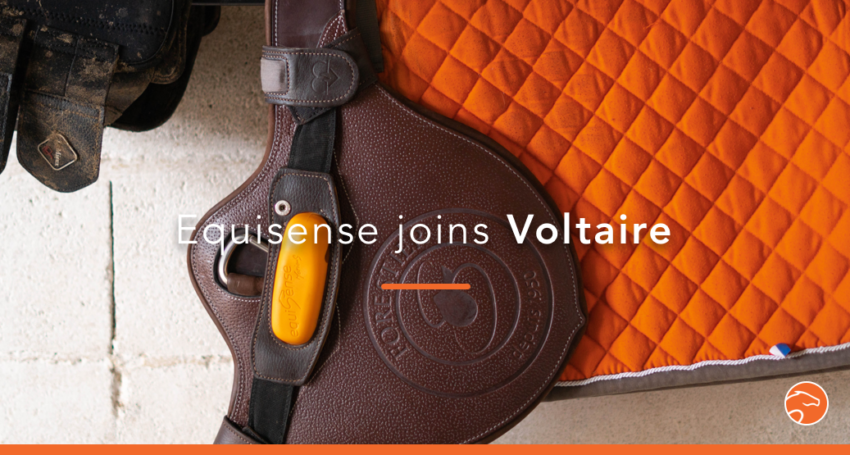 Equisense joins Voltaire
Equisense joins Voltaire
Dear users, beta-testers, ambassadors, partners, you have been at our side since our beginnings. Your support and your enthusiasm made us grow and move forward! You have been and still are essential to the success of Equisense, so on behalf of the whole team, thank you! ❤️
Today, we are taking a major turn for the life of the company and therefore for our common project. We wanted to explain this choice to you, but above all to associate you with it and share with you our enthusiasm!
We have been working for 5 years to develop Equisense and its community with a simple vision:
We want to support riders to progress and take care of their horses.
We want to be a catalyst for the pleasure that can be gained from the relationship with the horse, the practice of this magnificent sport and the sharing with a community of enthusiasts.
At Equisense, we are first and foremost lovers of horse riding, education and science. We share this passion with you via our blog articles and the various content that we relay in our newsletters and on our social networks. But above all, we are trying to reinvent the way we train and take care of our horses.
We are finding that connected objects can provide a better understanding and objective monitoring of the state of fitness of horses and our progress. Combined with digital, this increased understanding of horse locomotion and cardio makes it possible to adapt, personalize and diversify the training of each horse-rider couple to obtain better results. 📈
Very early on we understood what would make technologies and methods – which we were so enthusiastic about – becoming everyday companions useful to all riders around the world. First, the information and advice we shared needs to be relevant and practical. Our products also had to be simple to use.
We want to to use to you through an exceptional experience from product design to the app, through the relationship we have with our community of users.
It wasn't always the case, far from it. Like any new business, we have tested and learned. In five years we have come a long way, but above all, we see how ambitious this quest is and that it must take place over time. We want to build something with our community that will have a profound impact on our sport, our relationship with the horse.
Embedding this strategy over time is what made us join the Voltaire Group.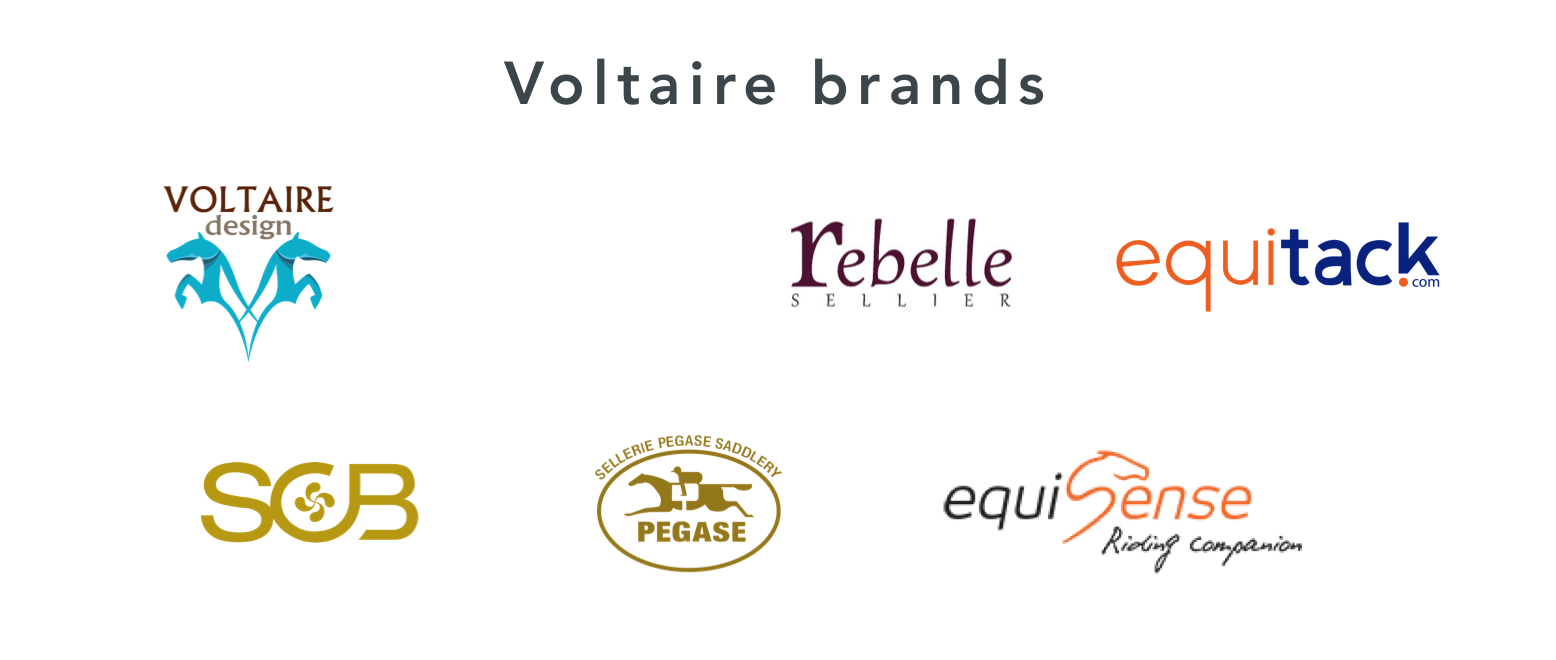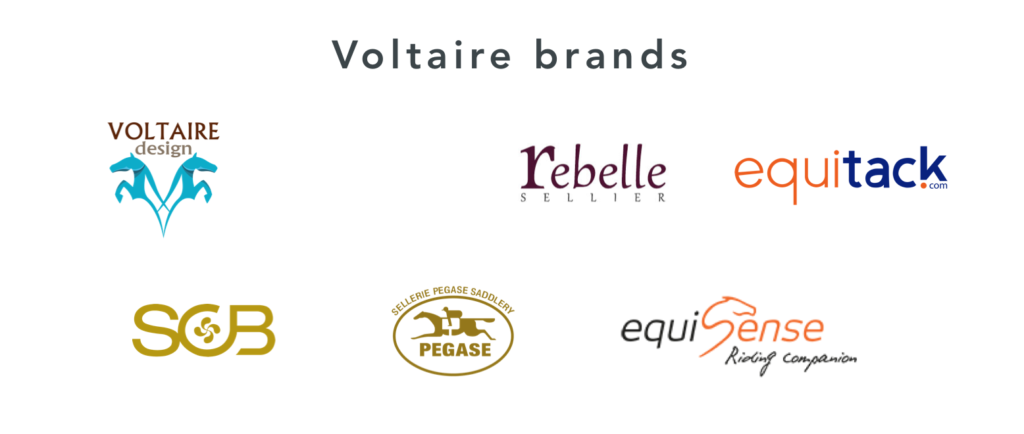 Before we talk about marriage, let's go back to the beginnings of the relationship.
In May 2015, I met Géraldine Gilmas and Brice Goguet, founders of Voltaire-Design – who became part of the Voltaire Group after he notably relaunched the Forestier Sellier brand – in a small brewery in front of Compiègne station in the North of France.
Fresh out of school, Camille and I were looking for suppliers to produce the fastener for our product before launching a crowdfunding campaign on Kickstarter. With Brice and Géraldine, we got along and understood. We obviously shared an ambition and the same vision of how to develop products of excellence, to serve our customers, to grow our teams… Five years have passed during which we have collaborated with deep mutual respect for our trajectories and common values ​​that we tried to embody in our respective adventures.
It is in reference to the Philosophy of Enlightenment that the founding team of the group chose the name of Voltaire. As if to claim even in the brand the right to expression of the teams and the desire to offer something new that breaks with the status quo. When we discussed this rapprochement, we wanted to embody these founding principles.
The company behind the Equisense brand is now called Micromégas. This novel is, in Voltaire's bibliography, the one that embodies the relationship of the Enlightenment to science. This moment in history when method and objectivity replace religious obscurantism. It is to our measure what Equisense tries to bring to the riders. It is also the symbol of a subsidiary whose parentage is primarily a sharing of values. Finally, it is a nod to history, which reminds us of our equestrian, scientific and craft heritage, and allows us to once again register our vision in the long term.
Equisense will remain Equisense with its team, its culture and its own vision.
However, we will be able to grow by taking on the aspirations of the Voltaire Group, a company that started from nothing 10 years ago and is now a leader in many international markets.
It's nearly 200 people that we join and who are all opportunities to find a new lease of life, to improve our methods at the service of our project.
Motion and Motion S will, of course, continue to be an integral part of our offer, and will be updated regularly. We also hope to offer you new products quickly, integrated into Voltaire's know-how …
If I speak today, it is because Equisense has been built thanks to you, its community, since the Kickstarter of 2015 and during all its years, thanks to your loyalty and your support.
So this step is an opportunity to take a deep breath and send a big and sincere thank you to all of you, partners, mentors, users and supporters! ❤️
This new stage is more than ever with you all that we want to live it!
There is still a long way to go, an exciting one. So let's go! 🚀

Benoit Blancher
Co-founder of Equisense